The modular stand: an economical, eco-friendly, modular and transportable solution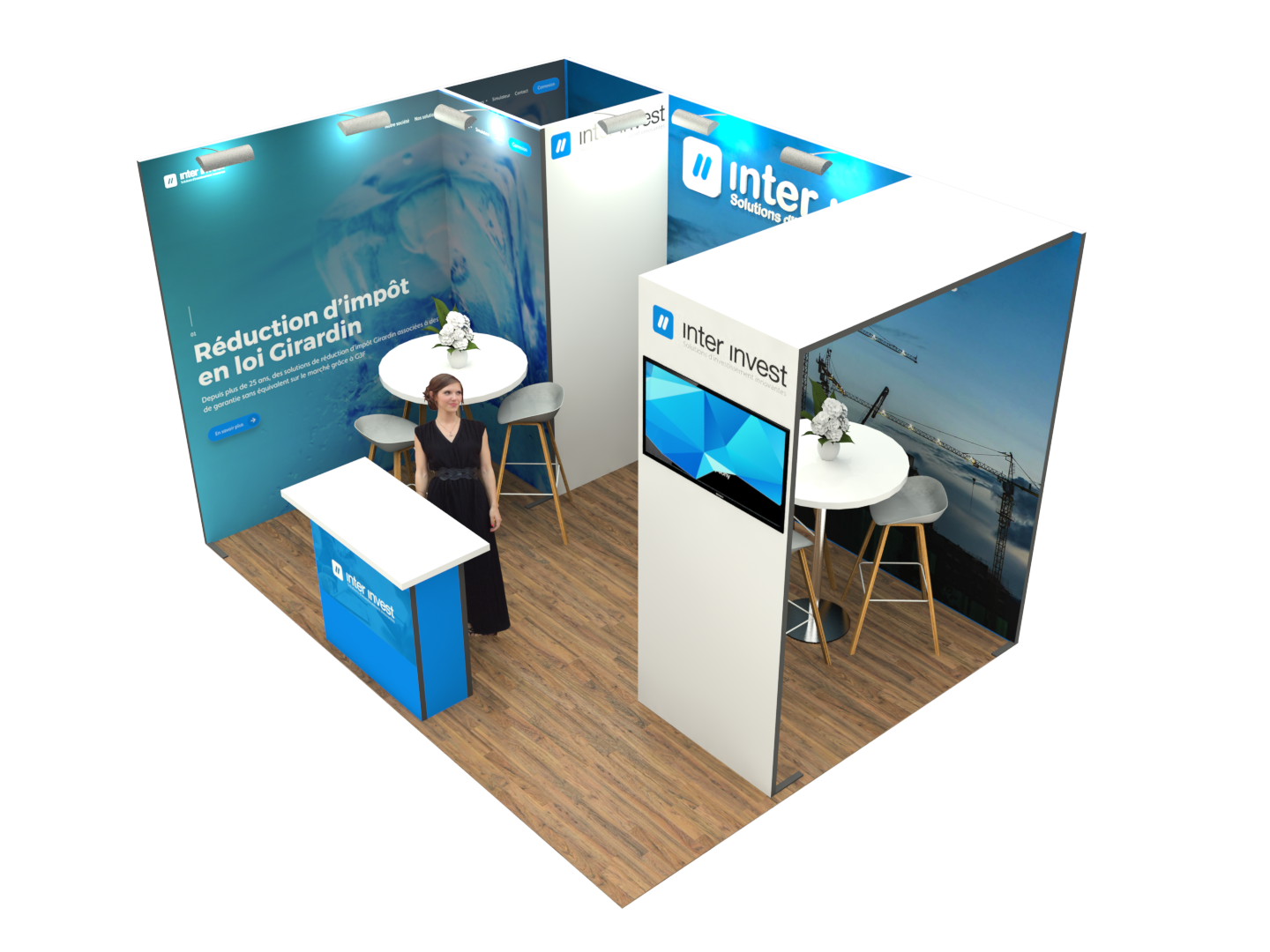 The principle of this stand allows to combine modularity and custom- made work. It is a lightweight system composed of an aluminium structure and a printed textile visual, which offers you the advantages of speed, flexibility and mobility to build your stand.
All the modules of the stand connect with each other, so your communication space is maximum without any visible aluminum profile. Thus, your message is even more effective and your modular stand conveys a true image of quality.
The layout of our modular stands is designed to adapt to different surfaces, being infinitely reconfigurable according to trade fairs and surfaces. The architecture of your modular stand can thus change according to the event or the communication you plan to set up. C design exhibition offers you the same services as for a tailor-made stand: stand design adapted to each trade fair and each surface, technical orders, lighting, furniture, floral decoration, signage printing, catering, transport and storage.
C Design Exhibition is your single point of contact throughout the duration of your event, from reading your specifications to the reception of your stand at the show. Our modular stands can be assembled according to your needs: by your teams or by our local fitters located in Lyon, Paris and Rennes.
You wish to entrust us your stand design ?
Do not hesitate to contact us via our contact form or by phone at